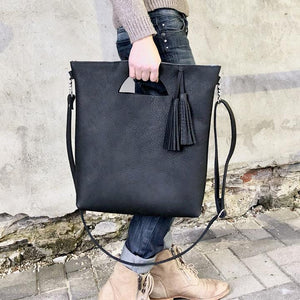 For the past seven years, our team of designers and artisans have been making breathtaking bespoke handmade leather purses, wristlets, wallets, and handbags in the heart of Philadelphia. We're a one-stop shop for anyone hunting for a unique gift for someone special. With graduation season upon us, we've collected some of our favorite gift ideas for sophisticated young female graduates. If you're heading to a grad party in the near future and are still stumped as to what you should bring, the thoughtful items that we've listed below are sure to show your appreciation for a friend or loved one's...
---
A handbag is more than just a way to carry a woman's essentials — it's a fashion accessory that carries her style too. Finding a bag that takes you through the many outfit changes you'll shift between is key, and will make the process that much more exciting. At Urban Artisan Boutique, our catalog is filled with a number of leather handbags of various styles that you can incorporate into your wardrobe. If you're unsure about the type of bag you want to splurge on, start by reviewing the design and functionality of it, as well as how it fits...
---
It's no secret that a high-quality handbag outweighs the convenience of an inexpensive, faux leather tote. While a cheaply made bag may seem like a momentarily wise financial decision, if you're a fan of these leather bags, you'll be spending more money having to replace them as they inevitably wear out. With handmade leather bags from 
Urban Artisan Boutique
, you'll never have to worry about early wear and tear.
---
You've been searching in all directions for the perfect addition to your leather bag collection. You finally get your hands on that leather handbag you've been dreaming about! While options are endless, you chose the brown, cross-body clutch in full-grain — the best of the best. At 
Urban Artisan Boutique
, we understand exactly how exciting that moment is, which is why we want to see that feeling to last for as long as your bag remains in your collection.